Goudsmit UK have partnered with Artecology to supply 1.2T magnets for their latest Eco-engineering project. It's believed that Artecology are the first Eco-engineering organisation in the world to install a 'constructed habitat unit' with only magnets as the fixing mechanism.
MudFlats™️ unit
Artecology's MudFlats™️ is their latest vertically stacking inter-tidal soft sediment habitat system. With Extensive research partnered with encouraging survey data, Artecology found that it's possible to create new estuarine mud habitat in a vertical plane.
Artecology deployed a basic model MudFlats™️ water/soft sediment holding unit at their estuary test site in the Isle of Wight World Biosphere Reserve, in April 2022.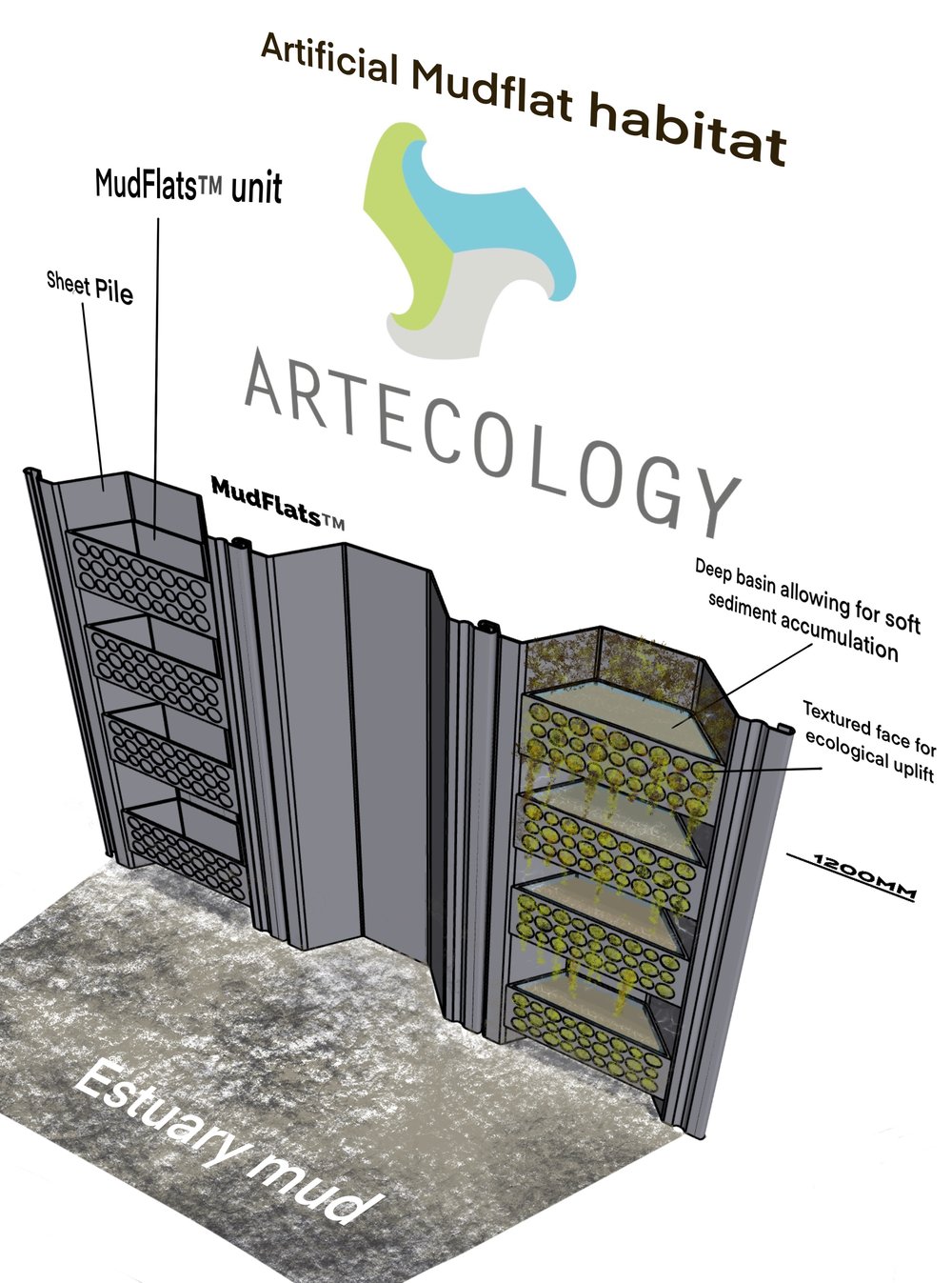 Artecology Director Nigel George explains the reasoning behind using magnets in the MudFlats™️ unit, "Making retrofit wildlife habitat installations as easy, and therefore cost-effective, to install as possible is crucial if we want developers and civil engineers to really get behind the concept of ecological engineering." Nigel further noted, "Magnetic installation has its limitations for sure. However, in the right setting, it will open the door to a world of new urban habitat creation that was previously out of reach to us. With the help of magnet engineering specialists Goudsmit UK we're developing methods of installation that are completely non-invasive; no drilling, no welding, no cutting, just sheer magnetism."
The outcome
Seven weeks after installation, the artificial inter-tidal wildlife habitat unit hasn't budged a single millimeter. The unit was held in place successfully with 1.2T super magnets with a combined pull of 130kg.
The magnetic fixing system trial to date proves successful. Therefore, it's likely to transform the ecological engineering sector. This is in terms of how and where some constructed habitat units are made and installed in the future.
Eco-engineering with Goudsmit UK
The engineering team at Goudsmit UK worked closely with Eco-engineering organisation, Artecology, to design the specification for the custom magnets required to fix the constructed habitat units to the sheet pile. Goudsmit UK rigorously tested, and quality checked the magnets before dispatching them. Therefore, ensuring the magnets met the highest of standards set by Artecology.
High performance magnets from Goudsmit UK are used daily in hundreds of industrial applications worldwide. Moreover, all magnetic products manufactured by Goudsmit UK also meet or exceed ISO 9001 and AS 9120B quality standards.
For more information visit our magnetic products web-page or contact us on +44 (0)2890 271 001 or also at info@goudsmit.co.uk
Moreover, to find out more about our work with Artecology, read the case study here.