Last weekend, the Goudsmit UK team flew over to Eindhoven, The Netherlands, to celebrate 60 years of the Goudsmit Group. Together with our Dutch, French, German and Czech Republic colleagues we had a fantastic weekend filled with lots of festivities to include a factory tour, an extravagant party and not to forget plenty of food and drink.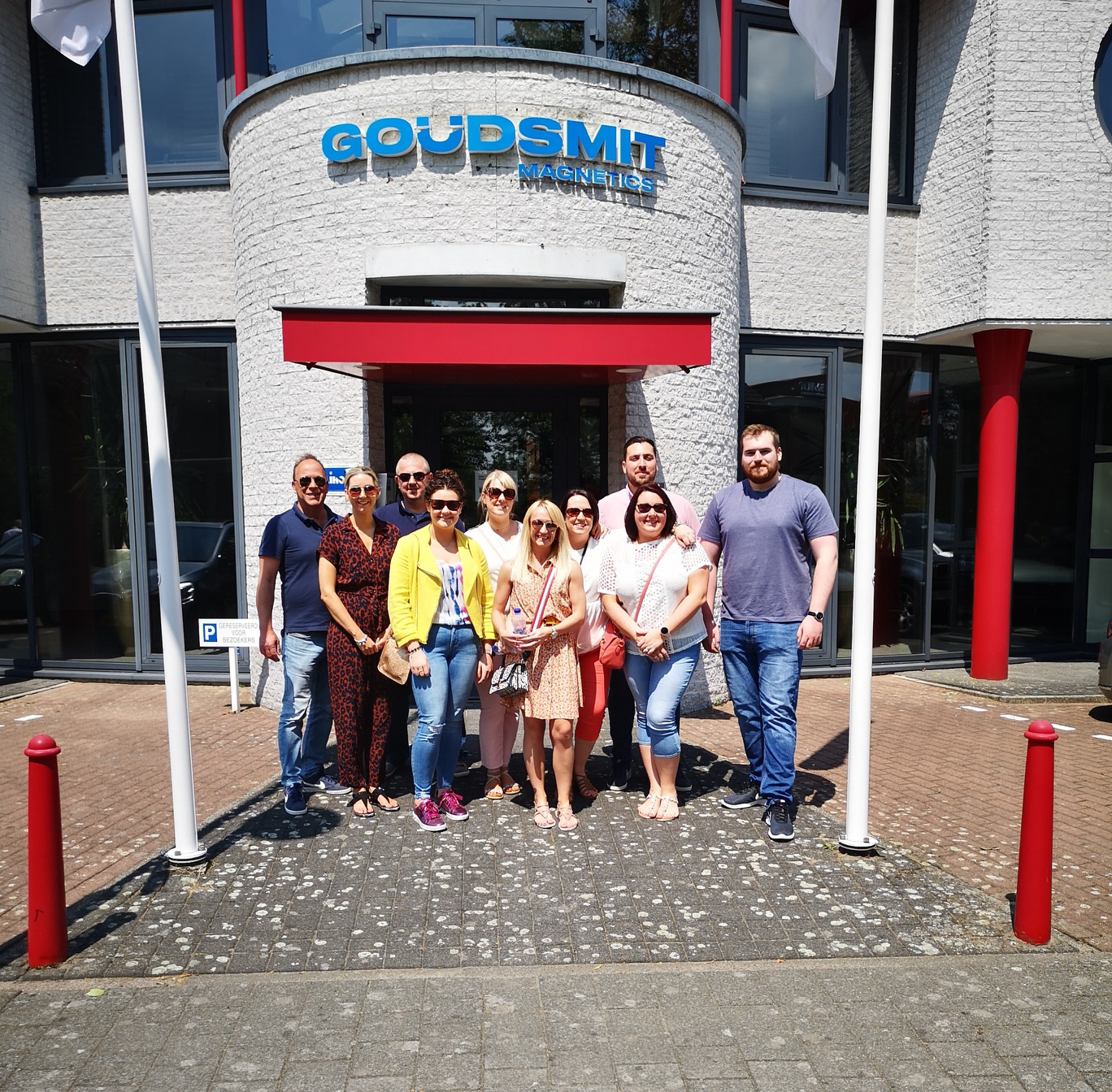 Also, in the year of its 60th jubilee, magnet manufacturer Goudsmit Magnetics introduced a completely new corporate identity. The anniversary provided the perfect occasion to adopt a streamlined, more contemporary look.
Other factors contributed to the desire to update the corporate identity. Including changes in the way magnets are designed and produced, along with recently attained certifications. In 1959, founder Theo Goudsmit started producing clamping plates for tool makers and machine factories. Today, under management of the third generation, the magnet manufacturer from Waalre delivers to the demanding food and high-tech industries. Magnetic systems are used for everything from the removal of iron particles from product flows to recycling and recovery of waste flows and the handling of metal in robot applications. Magnet assemblies also serve as components in sensors and engines in the automotive and aerospace industries.

The weekend celebrated the ever-growing success of The Goudsmit Group. With over 150 employees, customers around the world, worldwide locations, a global agent network and a joint venture with China. Ending the 60th anniversary celebrations The Goudsmit Group will soon be launching a new website, with a new design based entirely on the new corporate identity. Keep an eye out for it!
Happy 60th Anniversary Goudsmit Magnetics!