As one of the leading magnet manufacturers UK, Goudsmit UK is part of the Goudsmit Group of companies based in The Netherlands. Founded in 1959, the group has over 60 years' experience in the design, manufacture and supply of magnets and magnetic assemblies.
Our ISO 9001 and AS 9120 certifications demonstrate our firm commitment to producing parts to our customers specific quality requirements. Parts manufactured in our joint venture production facilities in China are closely monitored during and after production to ensure that the parts meet your specifications. Whatever quality checks you require, we will work with you to meet your needs.
Magnet Manufacturers UK
Goudsmit UK manufacture high performance magnets which are used daily in hundreds of industrial applications worldwide. Our extensive range of solutions can help you improve output quality, productivity, and the lifespan of your machines. As an established magnet manufacturer, we offer a wealth of experience across wide ranging industries. We offer:
Full Range of Magnetic Materials
Skilled Design and Engineering Support
Specialised Magnet Assemblies
Read more about our high-quality industrial magnets. 
We're not just magnet manufacturers in the UK
Established in 1998, Goudsmit UK has since grown & expanded into new areas of business. Consistent progress over 2 decades means that we can offer you a wide range of precision parts in a variety of materials. In addition to being one of the leading UK magnet manufacturers, we have extensive experience and expertise in:
1. CNC Machining
Our CNC machining services help you improve part manufacturability, enhance product appearance, and reduce overall production time. Some of what offer includes:
CNC Turned Parts
Standard and Custom CNC Milling Solutions
Range of Finishing Techniques
Read more about our cost-effective CNC machining services for prototypes and volume production.
2. Die Casting
We work closely with you to design and develop die casts that perfectly match your application requirements. As a trusted name and leading engineering component manufacturer, we supply parts to a wide range of industries. Some of what we offer includes:
FEA Design and Support
Various Die Casting Materials
Extensive Range of Surface Finishes
Specialised Tooling
Read more about our die casting services.
3. Extruded Parts
We produce bespoke extrusions based on your design and volume requirements. Using our advanced capabilities and over 20 years' experience, we assist you in minimising material content while ensuring that the extruded form (once employed in the application) will work below the maximum yield strength. Some of what we offer includes:
Expert Design Review and FEA
Range of Extrusion Materials
Expert Tooling Services
Various Finishes
Read more about our custom extrusions for maximum yield.
4. Polymer Engineering
From technical design audits to material evaluation and failure analysis, our skilled engineers aim to provide cost-effective solutions. Our extensive experience with part assembly, finishing and tooling for diverse applications ensures your parts meet the right tolerances and deliver the high-quality look and performance you need. Some of what we offer includes:
Expert Design and FEA
Range of Polymer Materials
Extensive Finishing Capabilities
Multiple Tooling Processes
Read more about our thermoplastic injection moulded components, foams and extrusions.
5. Pressed Parts
Leverage our expertise to maximise equipment performance and durability for your application. Using the latest technology, we have the ability manufacture all shapes and forms in small and large quantities. Some of what we offer includes:
Design and FEA Expertise
Various Finishes Available
Extensive Finishing Techniques
Specialised Tooling
Read more about our pressed parts for various applications.
Value Added
In addition to bespoke industrial components, Goudsmit UK offer a range of complementary tailored manufacturing services. Our bespoke solutions cover every aspect, from product design to assembly, packaging, shipping, and warehousing.
You can rely on the experience of our team, the resources we employ and a track record of consistent quality. While you can focus on running your business smoothly and increasing your customer base, we take care of efficient, flawless manufacturing for you. The services we offer our customers include:
Goudsmit Group in Numbers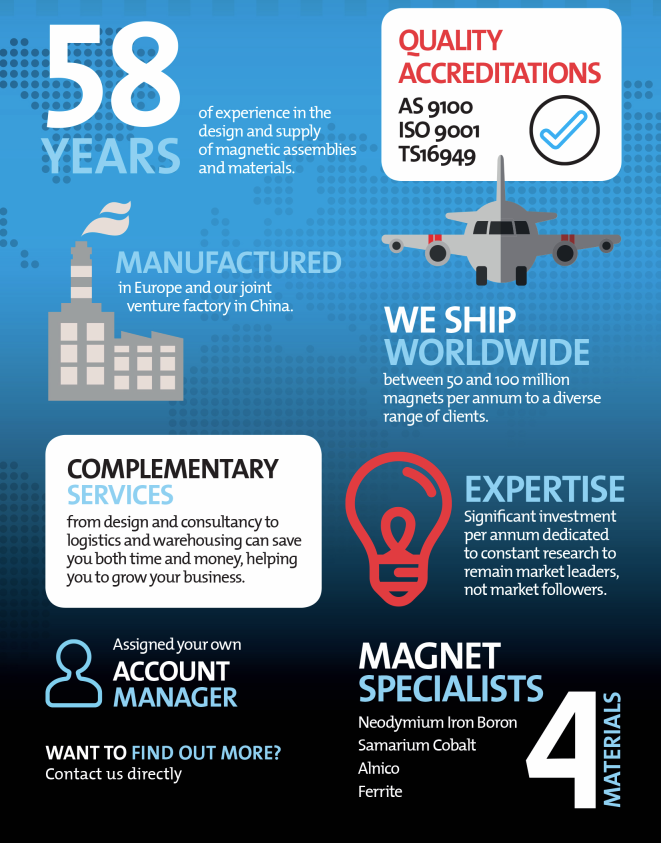 Get in Touch
Contact our team on (+44) 02890 271 001 or email us at info@goudsmit.co.uk.
Download our products and services brochure.