Currency
Despite the relatively quiet start to the month, the Pound has been among the best performers this week. The currency was given an added boost from UK PM Johnson's announcement that the government will proceed with the final stage of unwinding lockdown measures on July 19th.
While the lifting of final restrictive measures is expected to be met with a pick up in Covid cases as a result of the spread of the Delta variant, the government remains confident that hospitalisations will remain low amid the rollout of vaccinations. In turn, the plan to go ahead with the full-reopening reinforces the bullish case for the Pound, particularly against the Euro.
Commodities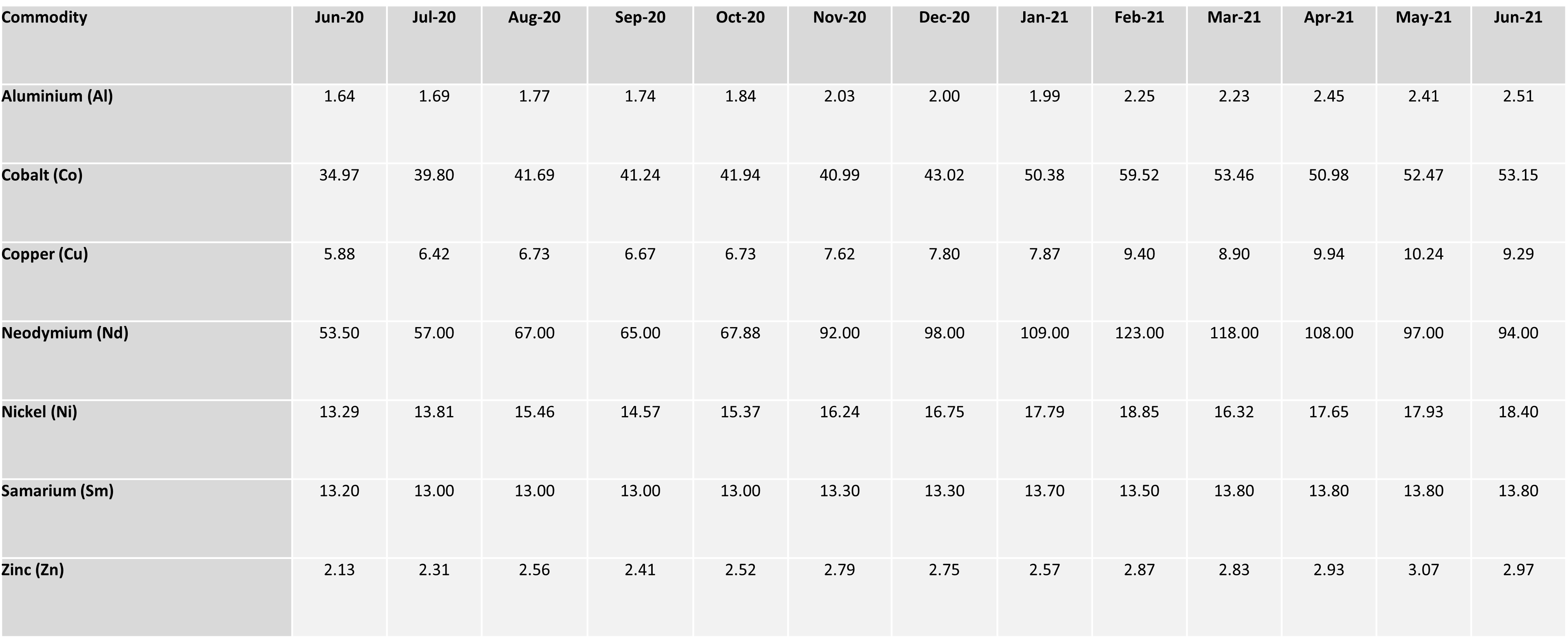 June saw a shift across all commodities aside from Samarium which remained at 13.80 (USD/KGS). Cobalt seen the biggest increase of 0.68 (USD/KGS), followed by Nickel with an increase of 0.47 (USD/KGS). Aluminium also increased by 0.10 (USD/KGS). Contrastingly, Neodymium decreased by 3 (USD/KGS), Copper 0.95 (USD/KGS) and Zinc 0.10 (USD/KGS).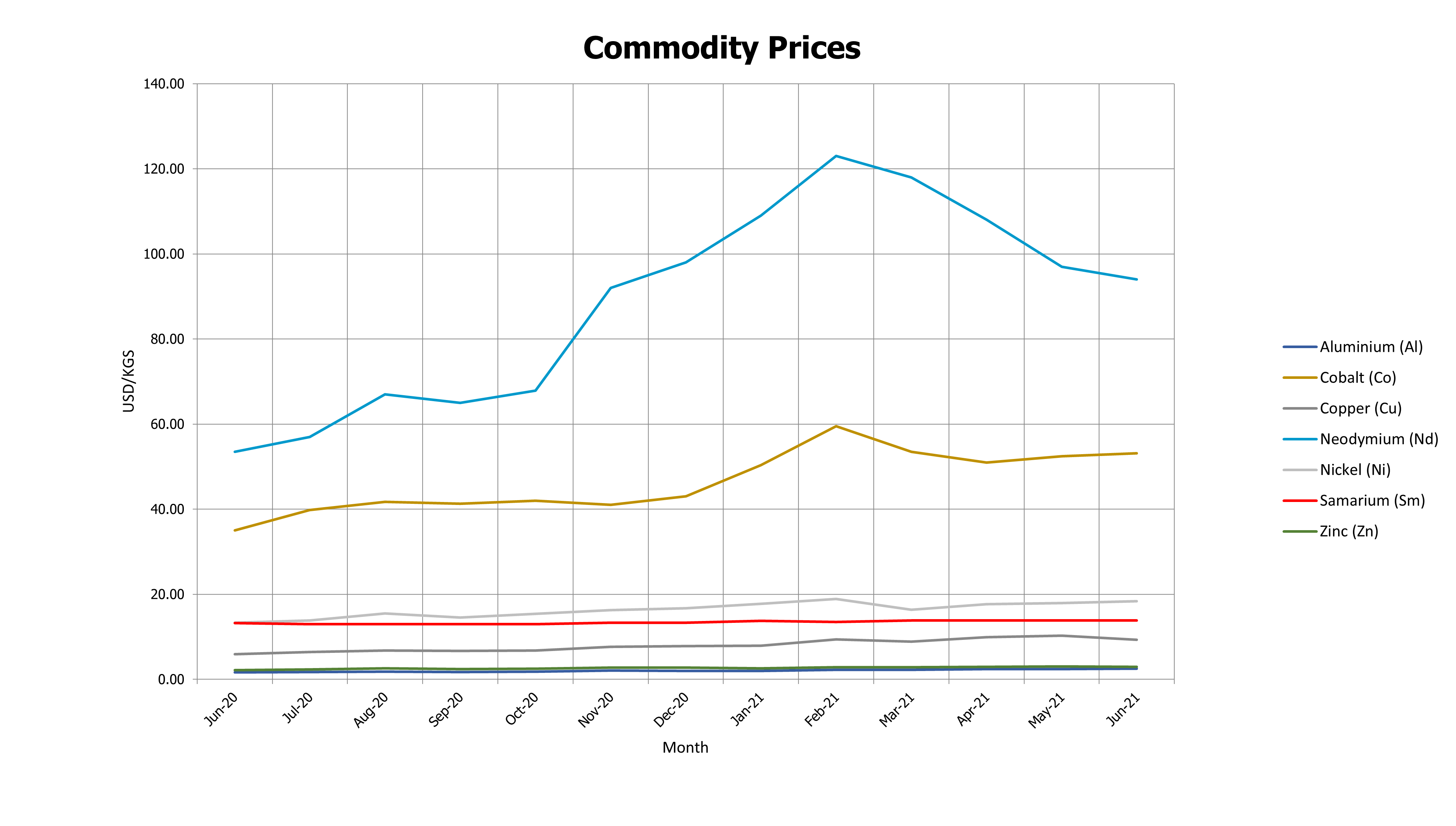 Sea Freight
Freight costs are continuing to be a major concern. The rising fuel costs, tighter vessel supply and longer port turnaround times amid COVID-19 curbs are causing decade-highs. Competition for space remains high, and pricing remains between 3 & 5 times more than normal for this time of the year. Although the number of blank sailings has dropped, the issues are still nowhere nearer to getting resolved.
Air Freight
June saw no signs of recovery in aircraft capacity, so airlines are having to micromanage flights as international uncertainty remains. Rates have continued to decline from the end of May. This slow decline may cause airlines to take cargo only capacity out of the market as passenger operations start to pick up.
Brexit
The UK continues to negotiate trade agreements with individual countries. Last month's deal with Norway, that had been agreed in principle, has now been signed off along with Iceland and Liechtenstein. These free trade deals have locked in tariff-free trade and secured greater access for UK firms.
The Northern Ireland Protocol remains the dominant feature in the headlines. The UK government has confirmed that it will publish its plans for the future of the Protocol in the next fortnight before the summer recess of Parliament.
Goudsmit UK
At Goudsmit UK, we use a number of different freight partners to transport our customers products globally. This multi-carrier approach allows us to select the carrier best suited to your requirements, providing flexibility and a tailored service.
Whilst freight delays are unavoidable at this time, we work with our customers by holding UK stock. We would encourage that 6-8mths of buffer stock is considered when re-ordering new production. This helps to reduce the impact of potential freight delays and lessening the potential requirement of costly airfreight.