As part of our on-going 25th Anniversary celebrations our team are continuing to donate £250 charitable causes of their choosing. Our corporate responsibility update looks at how the Goudsmit UK team are continuing to use their donations to make a difference. The first quarter of 2022 saw donations being made to:
Carnmoney Football Development Club
West Wellbeing
The Kevin Bell Trust
You can read more about our earlier donations here.
St. Agnes GAC
St. Agnes GAC is a GAA club in the heart of Andersonstown, West Belfast. The club have both Football and Hurling teams from Juvenile to Senior.
St. Agnes GAC is local club with the interests of the community at its heart. Our Managing Director, Cathy, coaches the Under 8's football team and has raised funds for the club throughout the year in which Goudsmit UK proudly contributed to. The Goudsmit UK logo now sits front and centre on both the under 8's girls and boys the team kits.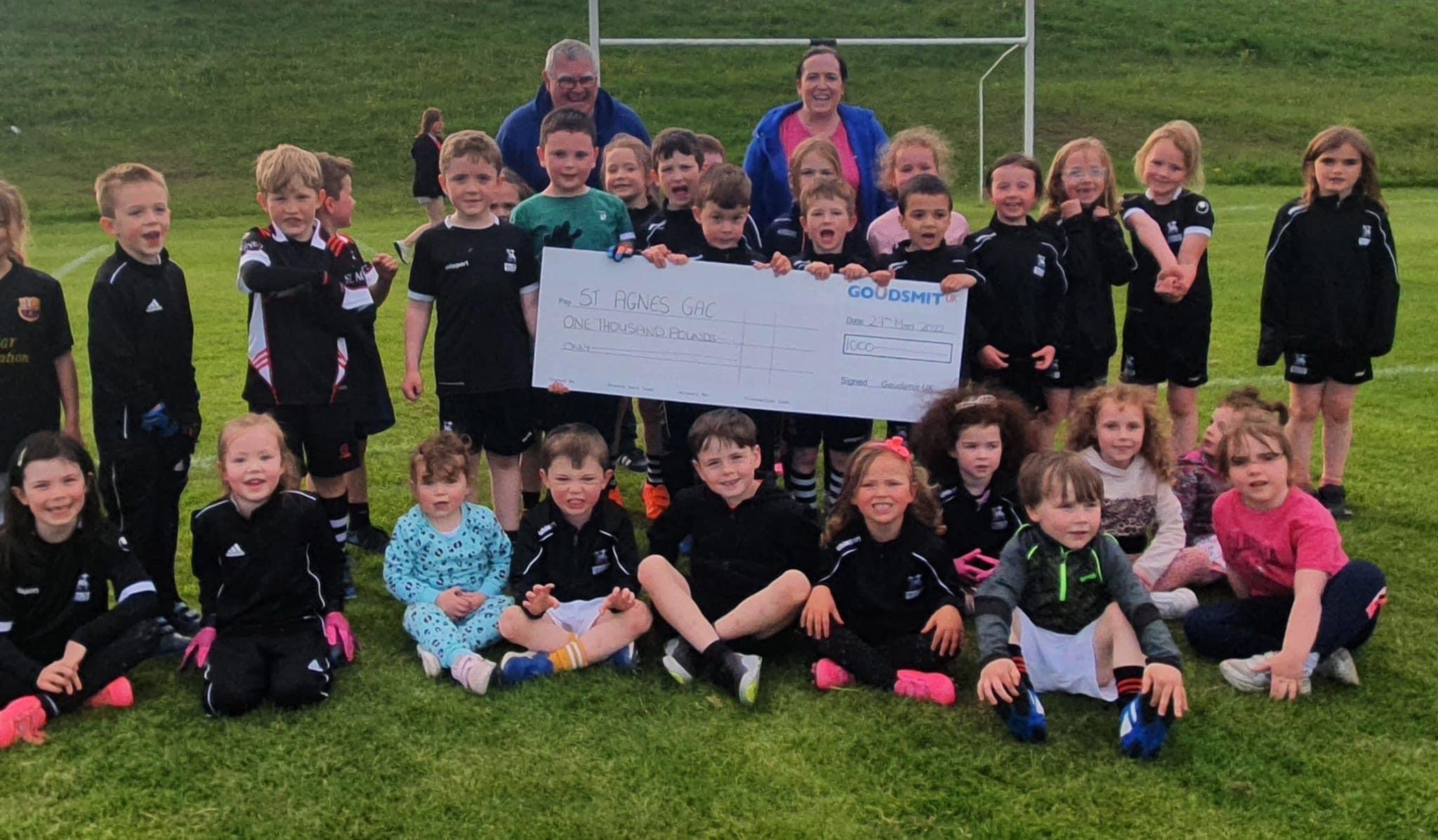 NI Hospice
Northern Ireland Hospice has been delivering palliative care to local people across Northern Ireland for over 35 years. They provide comfort and quality of life for their patients. The charity also support the families helping relieve fear and suffering associated with loss. NI Hospice's work is based on the values of the preciousness of life, respect, compassion, and medical ability.
NI Hospice care services are carried out in both the community and their buildings, providing high quality, person-centred, holistic palliative care. The charity support and care for infants, children and adults who are adjusting to life living with life-limiting and life-threatening conditions, up to their death and into family bereavement support.
The NI Hospice team are specially trained healthcare professionals are made up of:
Nurses
Doctors
Social Workers
Chaplains
Occupational Therapists
Creative Therapists
Physiotherapists
All of whom, work together to support patients' physical, mental, and spiritual well-being. The Charity's work also extends to families, offering guidance and support to family members as they travel the journey with their loved one.
Goudsmit UK are proud to support NI Hospice. In a bid to raise money for the charity, a member of our operations team, Sinead, is doing a #40to40, consisting of 40 walks up to her 40th birthday which kicked off on the 25th of June. Goudsmit UK proudly supports Sinead on her fundraiser, with the team joining in with some of her walks and also donating £250 to the cause.  
You can donate to Sinead's #40to40 fundraiser here.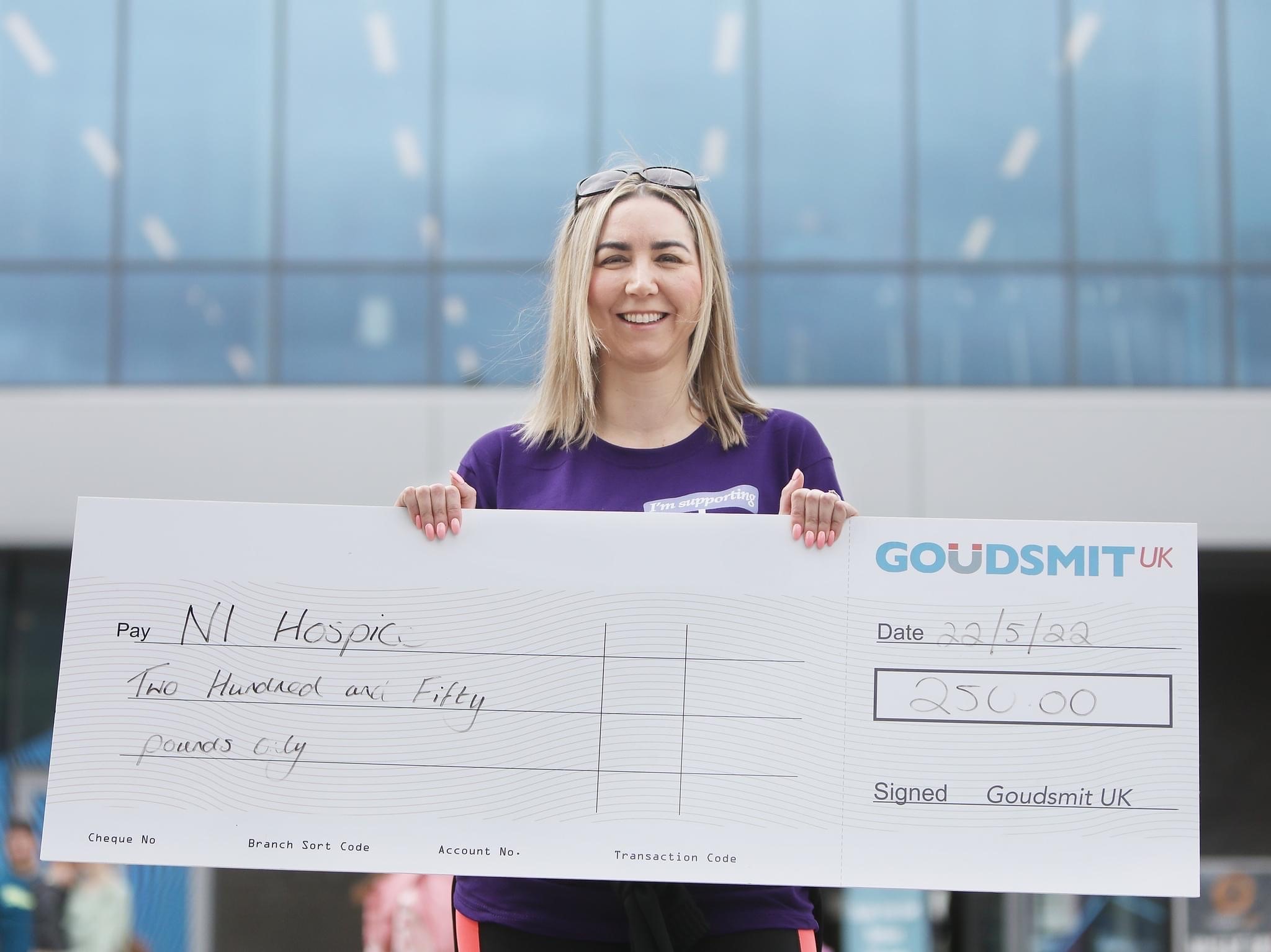 Cancer Focus NI
Cancer Focus Northern Ireland helps improve the health and support of patients and their family when they're affected by cancer. The charity offers a range of cancer prevention programmes to help people lessen their risk of getting cancer; fund scientific research into the causes and treatment of the disease and campaign for better health policy to protect our community and its future.
Ciara from our Operations team donated £50 to Rebecca Graham & David Morgan who are currently fundraising for Cancer Focus NI. The pair are taking part in Mash Direct's Belfast City Half Marathon September 2022. Rebecca and David are raising money to help fund immunotherapy research at the Centre for Cancer Research and Cell Biology (CCRCB) in Queen's University Belfast.
Goudsmit UK are honoured to support the work of Cancer Focus NI, as most of their work is funded through donations and fundraising so they couldn't do it without the help of the public.
You can donate to Rebecca & David's fundraiser here.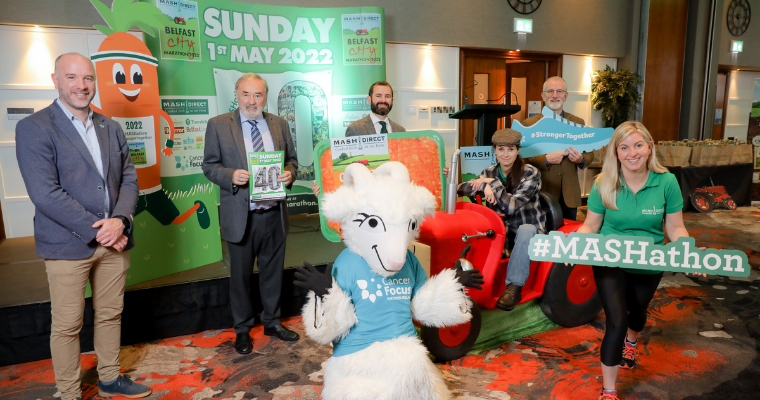 Goudsmit UK
We look forward to seeing how the rest of the Goudsmit UK team use their donations to make a difference. We'll keep you updated on how we're giving back, sign up to our newsletter to make sure you don't miss it.